Coinbase is one of the most popular cryptocurrency exchanges not only in America but also around the world. The Coinbase Cryptocurrency Exchange provides strong trading volumes and is highly capitalized, which is extremely important for traders.
All authorized users of the Coinbase platform can trade or exchange cryptocurrency, store their assets directly on the Coinbase exchange and use them as they see it.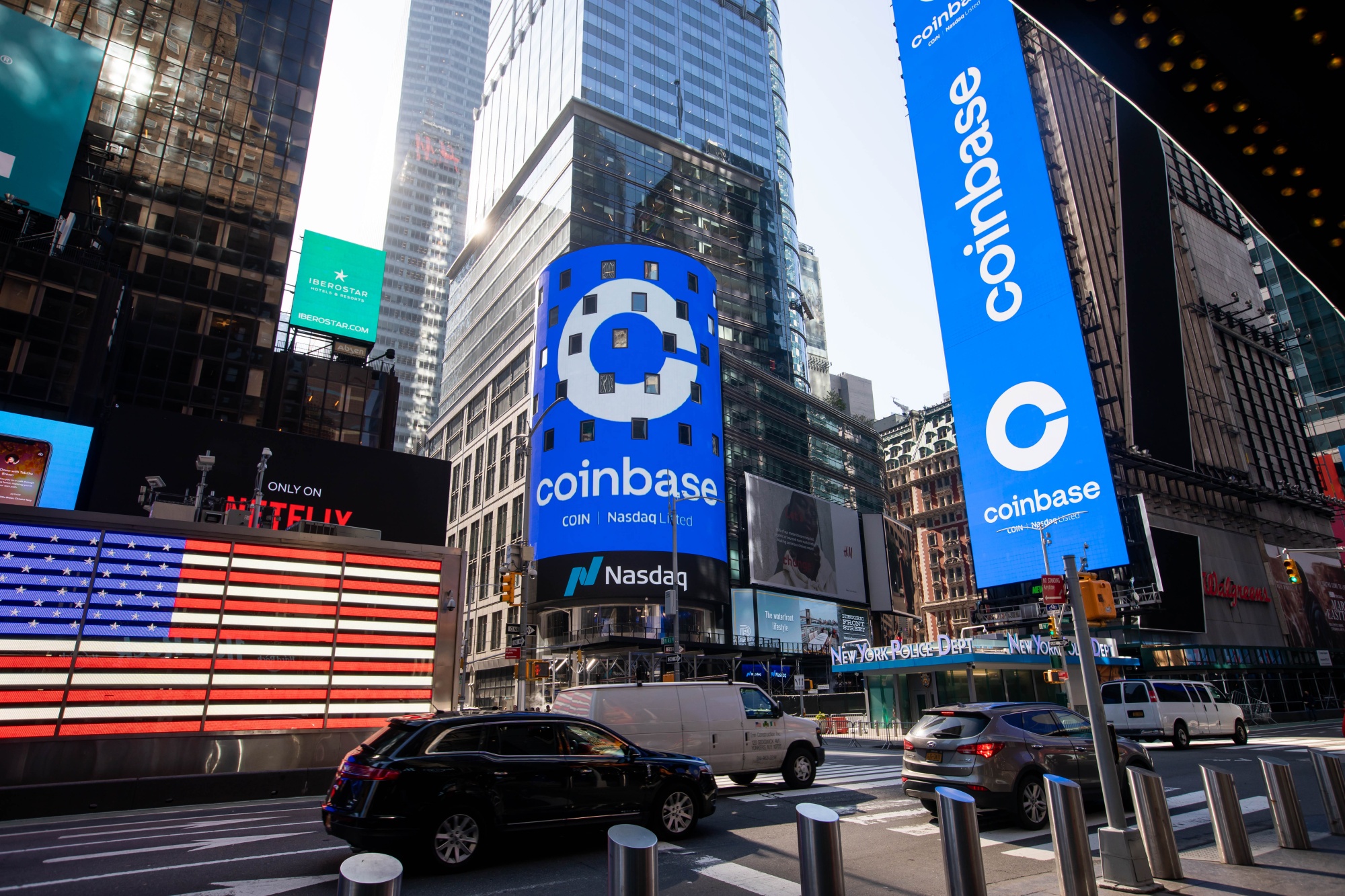 Coinbase exchange
Coinbase began operations in the summer of 2012. Then, literally few knew about what is a cryptocurrency and what its prospects were. What to say if at that time the price for BTC (Bitcoin) was only 10 US dollars.
The CEO of Coinbase is Brian Armstrong, a US entrepreneur. According to Fortune, as of 2017, he was one of the 10 most influential entrepreneurs under the age of 40. Since then, the Coinbase platform has only developed, and so has the influence of the CEO of the Coinbase exchange.
Currently, the cryptocurrency exchange Coinbase is rightly considered one of the leading in the market, mainly due to trading volumes, capitalization, and the number of users. For example, the total number of Coinbase customers is over 89 million, and this figure is constantly growing. The Coinbase platform, as stated on the exchange's website, is focused on creating an open-world financial system.
It should be noted that the "openness" advocated by the creators of the Coinbase exchange is understood as total centralization and regulation. The Coinbase Exchange operates only in full compliance with all laws, so you need to prepare for verification is mandatory. Without this, it will be impossible to access the Coinbase functionality.
On the other hand, if the user has nothing to hide, the rest of the Coinbase exchange will do well. For example, the majority of clients note a very high level of data protection. All the things explained above characterize Coinbase as a highly trusted crypto exchange platform with very well-built authority among users and crypto enthusiasts. You just have a look at the rating of user reviews given to this resource at nerdwallet.com:
Furthermore, for example, 98% of Coinbase clients' funds are held exclusively on hardware wallets that are not connected to the network. They are only available on request. In addition, the rest of Coinbase users' assets are subject to compulsory insurance, so that even in the event of any problems, users will not lose anything.
Enough talking by the way, if you are ready to start using Coinbase, just follow the link and dive in. If you still need some more information because you have doubts, just see the article about Coinbase at Cryptodetail.com: https://cryptodetail.com/coinbase-safe. This web resource is provided by true crypto professionals who love what they do and are passionate to educate people who want to gain vast knowledge in the blockchain sphere. Check it out anyway.